Good to know....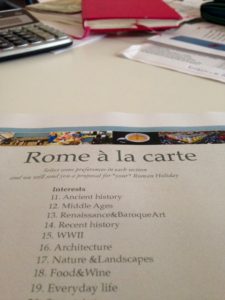 Planning a trip is not easy: you always want to make the most of your time, you feel compelled to cover some "must sees" and you do not have time to dedicate to the planning because… well, generally you have a job, a family and some errands everyday. That's why we are here for you! We can let you save a lot of time and worry about details such as booking everything at the right moment and spend only what is really needed for what you  wish to do and see.
In order to help you planning your perfect "Roman holiday" (not only Princess Anne deserved that!) we created a short menu to give you some ideas and a bit of inspiration. In Rome there is more than what you expect and we are here to assist you and transform a dream into a real experience.
In more than 10 years we helped parents to spend quality fun time with their children of any age, honeymooners to flash up together, husbands and wives to prepare a special moment for their life partners… we love to help you build a lifetime memory and  "go the extra mile" with you.
Ergo… when you contact us, we will send you this "Rome à la carte menu" and you will indicate some of  your preferences by numbers (like ordering from a Chinese take away!) : this will facilitate our job in sending you the right proposal. Always useful to know if you have already been to Rome, if there are children, teens or seniors in your party and how many days at disposal do you have. And of course, give us enough time to plan together: better to contact us from two months to two  weeks ahead of your trip (even earlier if you prefer, we like advance bookings). And happy planning to everybody!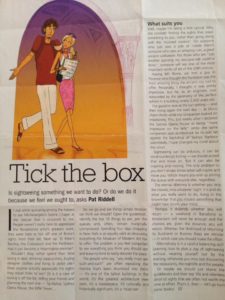 In 2005 I bought a travel magazine (ABTA Travelspirit) while I was waiting for my flight. I found this article by Pat Riddell so enlightening  I decided to keep it and recently I found it again … I tried to find it online to share it, but I couldn't find it, so I decided to type it for you: happy reading!
Is sightseeing something we want to do? Or do we do it because we feel we ought to, asks Pat Riddel? 
It was while queueing among the masses to see Michelangelo's Sistine Chapel at the Vatican that it occured to me . People weren't really here to appreciate the Renaissance artist's greatest work, they were here to tick off one of Rome's sights from their list. Next up: St Peter's Basilica, the Colosseum and the Pantheon. 
Had it just become a meaningless exercise? Wouldn't they rather spend their time lazing in bed, drinking cappuccinos, buying designer clothes and living la dolce vita ? Does anyone actually appreciate the sights they travel miles to see? Or is it a case of ticking it off the list, telling your friends and planning the next one – Taj Mahal, Sydney Opera House, the Eiffel Tower…
Do we go and see things simply because we think we should? Open the guidebook, identify the top 10 things to see, join the queues and, often, remain marginally unimpressed. Spending four days shopping in New York is as equally valid as devouring everything the Museum of Modern Art has to offer. The problem is you feel compelled to see everything you think you should see and leave no time to really discover the place. The people who say, "you really must see such-and-such" are often repeating the mantra that's been drummed into them – it's one of the tallest building in the world, it's the greatest architecture ever seen, it's a masterpiece, it's culturally and historically significant, it's a "must see"…
Well, maybe I'm being a little cynical. Why not consider finding the sights that mean something to you, rather than going along with the "received wisdom". For everyone who just sees a pile of rubble there's someone who sees an amazing ruin, a great ancient civilisation. For those who see "just another painting my two-year-old could've done", someone will see one of the most important works of the 20th century.
 Having left Rome, we met a guy in Florence who tought the Pantheon was the most amazing thing the ancient city had to offer. Personally, I thought it was pretty impressive, but he, as an engineer, was astounded by the geometry of a perfect sphere in a building nearly 2000 years old.
I've gazed in awe at the sun setting – and then rising again the next day – at Uluru (Ayers Rock) while my companion looked on impassively. This, just weeks after I declared the Sydney Opera House as being "more impressive on the telly" while the same companion was dumbstruck by its sails set against the backdrop of Sydney Harbour (admittedly, I have changed my mind about this since).
Sightseeing can be arduos , it can be mind-numbingly boring – we should accept that and move on. But it can also be inspiring and moving. The only problem is: you don't always know what will inspire and move you. Which means you end up joining the queue with everyone else, regardless.
 The eternal dilemma is whether you skip the crowds, miss whatever "sight it is and do what you really want to do, living in the knowledge that you missed something that might have blown your mind. Peraphs it depends whether you will return – a weekend in Barcelona or Amsterdam will never be enough and the chances are, given the distance, you will return. Whereas the likelihood of returning to Auckland or Buenos Aires are remote – in which case you should make the effort. Alternatively is it a careful balancing act? Learning how to plan a day of sightseeing without wearing yourself out by the evening, otherwise you miss out discovering the restaurants, the nightlife and the people. Or maybe we should just blame the guidebooks and their top 10s and relentless detail of sights that are often not worth the time or effort. That's it, then – let's go burn some books!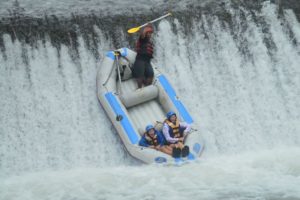 Last "meditation" about travelling (see the n° 1 and n° 2)  is coming from my personal experience  as a  mother of a 14 year old boy and as a tour-guide meeting a lot of families with children: when your travel companion is a teenager  you just have to keep in mind they do not have the same urge of "seeing it all". You are travelling across the planet, you know how much this costs to you in terms of money and time and you are aware you might not have the chance to be there again soon. Of course this feeling is not shared by your children, they have their whole life ahead and they just want to enjoy their holiday (despite the presence of their parents, eheheheh!)
What I learnt about this specific situation is the following:
the program of the day should not be packed, plan just one main activity and be sure there will be enough time to relax in the hotel or at the beach/pool… (of course there must be free wifi signal there!)
better to plan the main activity in the morning, otherwise they will never get out of bed (but – if possible – do not plan a very early start, it is physically harder for them than for adults to wake up)
teens get easily bored if they just have to stand in front of something or slowly walk and listen, listen, listen to a guide. They need to *do* something in order to feel involved: plan a trekking, a rafting (BTW the picture is about my rafting in Bali with my son, summer 2017), a bike tour, an art lab, a food tour or a cooking class if they like eating and are curious about food …whatever keeps them active. In any case this would not be a waste of time for you: it is a chance to see a country from a different prospective, meet more people (both local and other travellers), going places you haven't considered which might turn out to be wonderful
check if there are interactive museums, virtual reality experiences and everything exploiting modern technologies (check our blog post  about what Rome offers): teens generally appreciate these venues and it can be  a good break during a sightseeing day
Do you have any other tips? Let's transform this post into a Decalogue, send  a mail to info@afriendinrome.it and I'll be glad to update this post.
As I anticipated in  post n°1, I learnt a lot about vacationing just by doing it in the last 20 years (in the picture: a tour I had on Mount Etna, summer 2016).  Of course my critical spirit was sharpened by  working in the travel industry and especially by becoming a tour guide in 2009. When you deliver travel services everyday, you start expecting a lot when you are on the other side …in short: we (tour guides) are the worst customers a tour guide might have! But we also exploit every personal trip to improve our own  service. And this is a list of what I learnt while I was guided:
you do not *always* need a guide! Sometimes it is nice and inspiring to get lost and find your way just by asking people passing by… My rule here is to have a guide for max  50% of the time I spend in a new country. You need some "alone time" and a good guide is the one giving you advices on how to spend your time on own, after providing a general overview of the destination.
on the other side: you might need a guide exactly when you think you do not need one! When you have been more than once in a city and you feel familiar there, that's when a guide can take you discover the real, inner soul of that place.  As I always say, you need at least TWO trips to every place you visit: the first is just to get acquainted and inspired, the second is when you really enjoy!
the most important requirement in a guide is a good command of the language you are going to use to communicate. A guided tour is a relationship – although very short – and if you cannot understand each other enough, well…. it cannot work!
second requirement is honesty: I do not mean he/she has to be fair with all the money issues and defend you when you risk to be ripped off in restaurants, shops, taxis and so on. I refer to "intellectual honesty": facts about his/her country have to be presented in an unbiased manner as much as possible. Of course a guide has a personal perspective, but I do not want to just hear that everything works perfectly and all is wonderful and beautiful. I'm looking for "real life", pros and cons.
a guide should be punctual: again, I'm not just talking about being on time, but especially about being prompt, attentive, able to prevent problems and give good advices, quick in answers (even before meeting, in the crucial moment of planning) and well prepared on the agreed program.
experience: a guide has to be an expert, having travelled extensively  the area covered by his/her services. He/she should know the best way to reach a venue, how long it would take, where my hotel is, where are the good restaurants….
lastly, and this is not a requirement (as I respect privacy and discretion) but a wish: a guide is a living "component" of the country I'm visiting and learning a bit about his/her life is another way to understand this country. I'm always curious to know about his/her studies, travels, family… what he/she likes eating or doing in his/her free time and if these aspects are unusual or common in that country.
Once you have chosen the perfect guide, another hard part of the planning is choosing the perfect activity!!! Of course,  trust your tour guide, but he/she needs some help to know what you like.
You do not need to visit an art museum if you never do that in your everyday life. Be honest with yourself, there's nothing wrong in disliking art and finding history boring. If you like markets and trekking, just to name something else,  tell your guide  and there might be wonderful opportunities (a personal example: in my recent trip to Bali, one of the main attraction was the Monkey Forest, everybody goes there, but I do not like animals and on top I was scared … so, I struck it through without ceremony)
Touristy things: everywhere you go there will be touristy activities; most of them are grounded on the history and traditions of the city you are visiting (for instance: a gladiator class in Rome or a Mozart concert in Wien), so do not spurn everything, just because only tourists would be there. But make sure of the quality of the show before spending money there: again,  your guide can be helpful
"Oh no! Not another church": this is a frequent feeling of our guests here in Italy… maybe they reach Rome after visiting Milan, Venice, Florence, Assisi….. tons of churches in every city!!! But they hide this feeling (sometimes they just blame the kids, "you know… they get tired…." ) and step inside the hundredth church with a (fake) smile, just to be polite. Well, you do not have to! I totally understand now, this trip in Bali was enlightening: first temple was amazing, on a cliff. And what about the second, on the shore of a lake? And the biggest of all, on the slope of a volcano? Awesome! But as a matter of fact I was more interested in learning about ceremonies, the dress code, the beliefs of modern faithful instead of visiting an endless row of shrines that – after a while-  looked all the same. If your guide is not filtering for you, be clear and tell out loud when it's too much. The bottom line is you are on holiday and you have to *enjoy* what you do.
And now the last part of my recent "meditations" about vacationing: what happen when you travel with a teenager? Stay tuned!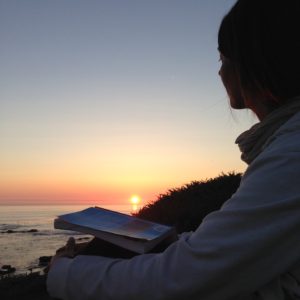 My first trip alone… I mean not in a resort where you just have to decide at what time you go to the beach or to the gym class and not with someone else taking care of everything on my behalf.. so the first trip  I was totally in charge was in far 1996, to Paris! In fact it was the first summer I had a salary  and few days of annual leave. I  immediately understood my "holiday time" was precious  and I had to plan the trip well. Now I just returned from a a wonderful trip to Bali, where I had time to think (and take some notes) about my philosophy of  vacationing. The result is the next three blog posts, this one being number 1 i.e. what I learnt in more than 20 years of holidays :
a holiday is a "resting time": if you leave in a rush, you are boycotting this from the very beginning. I always grant myself some time (at least one  full day, but two, even three, would be better) before the departure to slow down, transform  the baggage moment in a fun activity, leave my stuff and house in order because I like getting back to a tidy welcoming home, dedicate some hours to my look and wellbeing. I also like to go to the airport or station well in advance, and start being mentally on holiday
the same applies when I'm back: I do not go back to my routine and to work the following day, but I always keep one or two days to restart slowly. This rule I gave myself implies  sometime a shorter holiday but I 'd rather have a 10-day-holiday and ease up  instead of two full weeks out (of course this rule doesn't apply to short breaks). When I'm back I spend time organising my pictures, assembling what I wrote during the trip, finishing the book I have travelled with and assimilating the experience
jet lag: as soon as I embark on a plane, I immediately set up my clock to the local time of my destination and adjust as much as possible my eating and sleeping time. It usually works very well (plane companies do not help, they serve food when is comfortable to them, therefore bring your own sandwich or snack to respect your timing)
accommodation: I try to select an apartment, B&B or hotel with great location (always a priority) and following the local style (furniture, size of the rooms, amenities….). If  everybody in Rome live in apartments I would not look for a private villa with pool… It is also important that the staff is local to have a chance to chat a bit with them during the stay. This way also the time spent resting in our room/hotel is part of the travelling experience.
eating: it is always considered important to "eat local" and try specialities. But it is also true that food is an intimate activity and we miss "our food" soon. I do not blame myself anymore if I end up looking for a tex-mex or a fast food or even a pizza (one of my first rules was "never eat pizza outside of Rome or Naples"!!!). But I'm aware the gastronomy of a foreign country is usually much more articulated than what I get to eat in some centrally located restaurants.  I had an awful soup with mysterious ingredients once in ChinaTown in NYC, I didn't like it, but I remember that meal as a true experience much more than several steaks and french fries I had in fancy bistrot style restaurants of the City.
eating part II: I learnt a good way to know more about local food is to attend a cooking class agreeing to prepare a "real" local menu and not what tourists usually like. You can ask  your host to prepare his/her own meal together, what *they* like having for lunch And my goal in a cooking class is not to learn something I could replicate back home, but to enter a kitchen and see the cooking techniques, the tools which are used, the general approach to food: that's why I prefer cooking classes held by non-professional chefs, but just local people who like cooking.
drinking: what I mean by this subject is "relaxing". Where do local people go to have a drink and chill out? I ask my host, the hotel receptionist or the tour guide where they would go and do the same…  sometimes you  end up in a far attractionless neighbourhood, well, that's exactly the point.
moving around: every part of the world has different options which are more or less  suitable due to safety, distances and local habits. I am glad when the best way to explore is a bike and  I tolerate a car stuck in the traffic when the connections by  train+buses would be a nightmare carrying luggage. My rule here is to embrace the local means of transportation as much as possible with a net preference to a scooter: when you get on 2 wheels and zigzag in the traffic, you really feel like you belong there, you can easily cover distances which would be outrageous on foot  and get a great sense of orientation in the city. I am grateful I grew up in Rome on two wheels, as it is very unusual the traffic conditions can be worst, and I always feel able and happy to "jump into the jam"
And then it comes to "what you really do on holiday apart from getting there, sleeping, eating, drinking and moving around" ?  Of course the answer is "a GUIDED tour" !!! But not always… and even there…. I learnt some lessons. Follow me here! 
It is becoming more and more common to have a technological support during an archaeological tour to understand the site better: we have always exploited the power of the images to give you an immediate view of the aspect of the Colosseum, the Forum, the Circus Maximus (otherwise completely lost) in the Imperial Age. But recently  immersive and multimedia experiences are reaching an incredible level of quality and we do recommend to book one of those "shows" during your stay to enjoy the brilliance of the marble floors, bright frescoes and glittering mosaic tiles of the luxurious interiors of the bygone days. According to us, this is not substituting the importance of a traditional guided tour, when you have an expert at your disposal to explain details in front of each monument and – above all – to interpret the historical, political and social importance of the buildings, which represent an "age" and a (lost) society with its vision of mankind.
In main archaeological museums of Rome you find now videos of virtual reconstructions: at Palazzo Massimo, Trajan's Markets, Diocletian Baths, Capitoline Museums…. Honestly you find a lot also on YouTube (we have a dedicated playlist of good videos here) , but if you are looking for the immersive experience with special visors, this is the list of the attractions and how to book them. If you are travelling with children/teens this is definitely a good idea (and by the way, there is a videogame museum in Rome, not too far from the Vatican, which might be a break for them: it is called Vigamus and our 13 year old "tester" approved it…He also approved all the following list for you!)
We appreciate your help to update this list as soon as new experiences will appear and if you have a comment on these shows, we will be curious to know your opinion and feedback!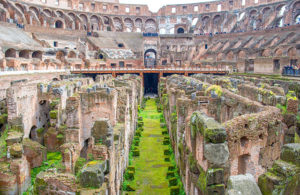 In the recent years, the visit of the Colosseum has been enriched of a new area, i.e. the underground layer and the third tier. Unfortunately the people interested in this kind of visit are more numerous than the available spots and the way these tickets are put on sale is not exactly transparent nor "user friendly"!   We have tried in the last years to assist our guests in securing these tickets, but every year it gets more difficult and deceitful. We understand the fascination of the dungeons and the attraction of exclusiveness,  but there are few things you should be aware of:
you can see the whole structure of the Colosseum even without this special access, from the ground level or second tier which are open to everybody with a standard ticket. It is mainly a matter of perspective.
private slots are almost impossible to get and even a shared access is becoming more and more hard to buy: few tickets are on sale  and they are only released  once a  month in one specific day of the month before (and this selling day changes every month)
There are several big companies which invest a lot of time and money (hiring staff only for this selling day and keeping them online and over the phones all day long) to buy the largest amount of tickets they can. They will resell  these tickets at high price in conjunction with their tours. Of course this practice results into a lack of availability after few hours of the opening of sales. Last month (march 2017) finding one access was as hard as buying a ticket for the U2 concert!!!
Conclusions:
you can decide a standard tour of the Colosseum is enough, you will learn everything about the Colosseum in any case and we can combine the standard visit to an "Underground Rome" tour, including other sites nearby in order to  understand the stratification of Rome.
you can check the official website of the company managing the tickets of the Colosseum here:  www.coopculture.it. And you can try to secure the tickets on your own. They sell the simple access (in this case, if you wish to have a private guide with you, buy a 2 euro reservation with no ticket for your guide as well)  or you can buy the internal guided tour of the Colosseum (approx 75') . If you are interested in a visit of the Forum/Palatine area (these sites are included in the ticket you buy for the Colosseum)  we can meet you the same or following day outside the Colosseum and tour these areas with you.
This internal company (Coopculture) has several guides at disposal, we know some of them, most are archaeologists and well prepared tour guides. It has to be said they reiterate this tour more than once a day and some days in a row. They know their stuff, but sometimes they lose freshness and enthusiasm. Some other companies offering group tours at the Colosseum's underground  do not suffer the same problem and we are pleased to recommend "Mind the Guide" because we personally know the founder and the guides working there and we can grant you will be satisfied with the tour. Follow this link to check their calendar (only few days before the month of your visit is planned) and book your tour online or send them an email at info@mindtheguide.com
Be informed and chose what's best for you!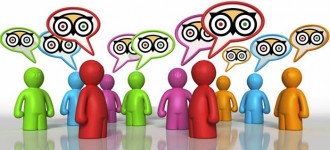 Every traveller on planet Earth knows about TripAdvisor  and how their ranking system works: quality, quantity and "freshness" of the reviews let a business grow its popularity. We  know that too, and we came to terms with the fact we will never compete with the companies who are in Top 20 about "things to do" in Rome. But maybe this is not a flaw! Let's see why:
we only offer private tours, which means we cannot have a very large number of guests in a given day. Companies offering group tours can be rated ten or more times on the same tour. But we love the precious relationships that can be created  only in a private customised tour. 
we are not a big company with a large team of tour guides and a rich calendar of tours per day. Again this implies less reviews. But when you book a tour with A Friend in Rome you are exchanging mails directly with a tour guide who might be your own guide when you finally land here. And if I'm not available, you will be guided by a colleague I personally know, I received great feedbacks about and I trust completely. In fact they are my friends and they are informed  about you and your family before the tour takes place. To sum up, you will not be just a name and a number in a list, but a guest we are waiting for!
We do not bother you for a review with scheduled emails and insistence. We  send you our link once, that's it. Some of our happy guests are not familiar with TripAdvisor reviews, maybe they read them but never wrote one and we do not expect them to open an account just to rate our tour. Most of our guests contact us after being recommended by friends and relatives. Companies who get most of their customers through TripAdvisor generally get more reviews because clients are used to the system. On the other side they do not enjoy the pleasure of getting updates on previous guests by their family members or by the same friends coming back again! 
We never  NEVER paid for one review, never! Neither we asked mom, dad, cousins and old schoolmates to invent a review for us. All our reviews are real feedbacks and we are very proud of them all!
Last but not least: some companies reply to all the reviews. Sometimes they let us feel at fault, maybe they also have a person in charge of this task… we surely admire them. But, when I thought about this point, I understood that the relationship created during our correspondence and tours surely exists, but not in public. It happens through private mails, pictures exchanged, little gifts given, Christmas cards sent, jokes and comments on social networks, and second trips…. We do not have a "Social Media Office"… we are just ourselves, tour guides, INSIDE social media or a review platform.
Ever heard about Caravaggio? He was not only a painter, he was a "rockstar"! His  life was full of adventures and his art was a revolution, therefore you can't miss some of his talent during your Roman holiday! He came to Rome in 1597-98 in search of fame and died, at the young age of forty in exile, banished by the Pope, after committing a murder. Caravaggio lived a short dramatic life and knew the city of Rome in all of its aspects, including the violent, sketchy and dangerous ones.
If you have some art background, a tour on the footsteps of Caravaggio, led by a Ph.D Art Historian guide will disclose a new side of Rome at the beginning of the XVII century. You will learn about his friends, his loves, the models he chose among the poorest in the city, his favorite restaurants and much more!
The works of Caravaggio are in the most important museums in the world such as the Louvre in Paris, the National Gallery in London … but for this tour you won't have to pay for any entrance tickets, or visit any museum…In this tour will see the Caravaggio's that are still exhibited in the places for which they were painted: three magnificent churches!
Realism, audacity, talent, love and the tragic life of that genius will turn you on to the Rome of the '600 and we are sure you will want to know even more!
Thanks to a great cooperation with exceptional colleagues in Rome, we are enlarging our network of professionals and are glad to suggest you the Art Historian guides of Joy of Rome for this special tour "On the trail of Caravaggio" : you'll be astonished by the hidden beauty of our city!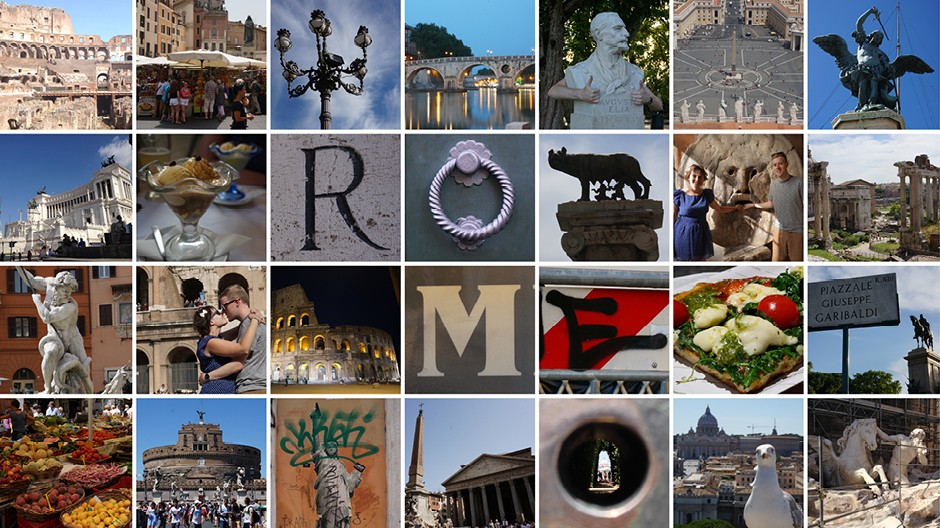 We love to give suggestions to travellers and when they ask "how long should we stay in Rome?" it is a bit embarrassing to reply what the proverb says,  "…a lifetime is not enough!"
In fact, I still have a list of not-yet-seen-spots which I'm planning to visit soon, during my days off. The list is in fact growing!
We understand you have limited time and want to focus on highlights. Ideally – and in order to keep a relaxing pace –  to  have a hint of all the ages that made Rome a three-millennia-old city you need a full week and this might be your plan:
Ancient Rome : not only the Colosseum, but a nice walk including the Velabro (the crib of Rome!), Circus Maximus, Forum and Palatine, Capitol and Trajan's Markets, Pantheon and one archaeological museum (chose between Palazzo Massimo and the Capitoline Museums)
Ancient Rome outside the walls : the Appian Way (and the catacombs) and/or Ancient Ostia, the harbour of Imperial Rome.
The Middle Ages through some of the most intriguing churches of the city (San Clemente, SS. Quattro Coronati, the cathedral of Rome S. Giovanni, the sparkling mosaics of S.Maria Maggiore, S. Prassede and S. Pudenziana, the picturesque district of Trastevere and its masterpieces i.e. S.Cecilia and S. Maria in Trastevere)
Renaissance Rome: the frescoed villa Farnesina, Piazza Farnese, the lively Campo dei Fiori and its market, the Jewish Ghetto and the alleys of the "Tiber bend" district, Castel Sant'Angelo (with wonderful panoramic terrace)
The Vatican: let's devote half day to the museums, Sistine Chapel, the breathtaking basilica of St. Peter's and its piazza.
Barocco & the city! This was the second golden age of Rome and it's all around: Piazza Barberini and the Painting Gallery of Palazzo Barberini, San Carlino church and S.Andrea to compare the great artists Borromini  and Bernini, Piazza del Quirinale, the iconic Trevi fountain, the Spanish Steps, Piazza Navona ending the day with a baroque concert.
Contemporary Rome: we suggest to rent a Vespa and feel like a real Roman of nowadays exploring EUR fascist architecture, the GNAM gallery of Modern Art, Renzo Piano's Auditorium, the MAXXI or the street art in Quadraro and Ostiense districts.
If you still have some time the program could be completed with a first day dedicated to the Etruscans (on the way from the airport you could stop at the fascinating necropolis of Cerveteri and then spend a couple of hours in Villa Giulia Etruscan museum in Rome). And several day trips around Rome might be interesting too: lakes (Bracciano, Nemi….), sanctuaries (Subiaco or San Nilo in Grottaferrata….), hilly towns (Castelli, Tivoli….)…
All that said, we know it is unlikely you'll have all these days at disposal just for Rome, but you can glean ideas and advices from the above list to turn your Roman days into your "perfect" Roman days!
Do not feel compelled to rooted itineraries, Rome is a many-sided city, explore the facets you like the most!