Contact Us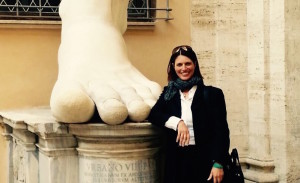 Welcome to Rome! Have you ever visited a friend's city? Friends take you to the monuments you are really interested in, they advise on how to spend special nights, show you trendy premises and let you taste great food in the restaurants they hang around… in short, they treat you as friends rather than tourists to rip off! Well … from today on, you too have… a Friend in Rome!
Mobile: +39 340 5019201
E-Mail : info@afriendinrome.it
Skype: silviaprosperi
In your mail, please specify:
the dates of your trip (or at least, season and number of days at your disposal)
number of people comprising the party (children with their age, if any)
if you have already been to Rome before
your interests, wishes, dreams about your holiday!
The more details you give, the easier it will be for us to serve you!