Good to know....
[revised November 2021]
"Eternal Rome" means that the jewel box of antiquity also has a very modern soul that will surprise you. Here is a list of areas, museums and venues we recommend, if you are looking for the contemporary aspect of Rome: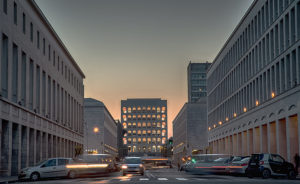 EUR district was the rationalist project that should have been hosting the EXPO of 1942, cancelled for WW2. Great buildings surround the area such as the Palazzo della Civiltà del Lavoro (also called "squared Colosseum"), the former Palace of Congress and the new version, Fuksas' Cloud, the artificial lake and the stele dedicated to Guglielmo Marconi, the huge domed church of St. Peter and St. Paul, meant originally as a mausoleum for Mussolini. We are happy to take you there for a guided visit, if you wish.
Interesting churches are Santo Volto di Gesù in Portuense area and the so called "Church of the Sails" by Richard Meier in Tor Tre Teste. Also faacinating is Paolo Portoghesi's Mosque, accessible upon request on some days.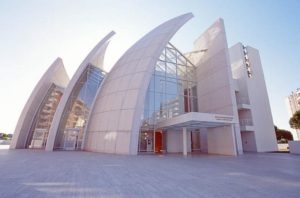 Street art is everywhere in Rome right now: Quadraro, Ostiense, San Lorenzo, Trullo, Pineta Sacchetti, Torpignattara, San Basilio, Rebibbia, Garbatella, Pigneto, Tormarancia… You can easily get lost and even accurate maps get old soon. We strongly recommend to visit these suburban districts with us, even better to rent a bike or a Vespa and get the highlights of Rome street art in a day…
Foro Italico is another creation of the Fascist age, with Mussolini's obelisk, the great stadium "Dei Marmi", the sport districts for tennis, swimming, diving and fencing and the nearby Ministry of Foreign Affairs.
Not far from Foro Italico there is the Park of Music, anticipated by the recent "Bridge of Music" that leads to the MAXXI museum by Zaha Hadid and to Renzo Piano's Auditorium
Other interesting museums dedicated to contemporary art are the MACRO, the National Gallery, the Civic Collection of Modern Art and the very unconventional MAAM Museo dell'Altro e dell'Altrove, a "museum of the Other and the Elsewhere", a squat in a factory only accessible to visitors on Saturdays.