Good to know....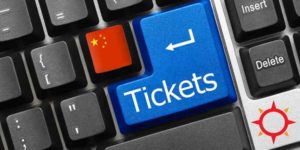 Everybody is well aware by now the most famous tourist attractions need pre-booking in order to avoid long lines. And we will not even consider touring the Colosseum or the Vatican with you without "skip the line" reservations.
What you need to know is:
non only Colosseum and Vatican need pre-booking: Borghese Gallery is only accessible upon reservation and you need to buy those tickets  well in advance (and your guide too needs a reservation, so consider this and get in touch with us before reserving those tickets)
skip-the-line tickets do not exclude security check lines. It usually doesn't take long (an average of 5 to 10 minutes, but every day is different and we cannot fasten this part)
a new regulation at the Colosseum does not allow more than 3000 visitors at the time inside the monument, so access can be blocked at any moment. An early start or a late afternoon tour are usually the solution, but we will suggest you the best option for your party and your time of travel.
How does it work with pre-booking in connection with our tours?
We borrow  the motto of the famous IKEA company : "Together we save money. You can do it yourself – but you do not have to". Dealing with tickets takes time, no doubt about this. And talking with many of you during these last 10 years, we understood you appreciate us taking care of the tickets on your behalf to save time and to  be sure they are done properly (tickets are not refundable, if you issue wrong tickets, you have to book them again and you lose money)
We are always concerned about granting you the best possible rate for your tours, so we are still available to give you instructions to buy tickets online by yourself, if you want to.
But we agree it's becoming more and more complicated with a lot of options, menus, card security codes  and so on…. So if you prefer we take care of the tickets, we can do that with an extra charge of 5 euros per person per ticket and we need the full amount for tickets to be sent in advance through PayPal together with the confirmation deposit. Just let us know your preference.