Good to know....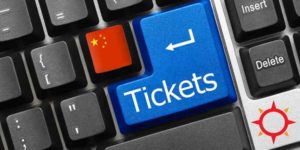 [revised November 2023]
Everybody is well aware by now the most famous tourist attractions need pre-booking in order to avoid long lines.
What you need to know is:
non only Colosseum and Vatican need pre-booking: Borghese Gallery is only accessible upon reservation and you need to buy those tickets  well in advance (and your guide too needs a reservation, so consider this and get in touch with us before reserving those tickets. Same for the Pantheon.)
skip-the-line tickets do not exclude security check lines. It usually doesn't take long (an average of 5 to 10 minutes, but every day is different and we cannot speed up this part)
How does it work with pre-booking in connection with our tours?
We borrow  the motto of the famous IKEA company : "Together we save money. You can do it yourself ". Dealing with tickets takes time, no doubt about this. And talking with many of you during these  years, we understood you would prefer us taking care of the tickets on your behalf. The reasons why we ask you to deal with tickets (with very explanatory instructions we send you) are:
We want to grant you the best possible rate for your tours, and buying tickets yourselves helps saving money
personal infos are requested (names, dates of birth….) and we prefer not to deal with too many sensitive data 
ticketing for main attractions has become a matter of speed! At the Vatican sales open 60 days prior to the visit day at local midnight (CET) and at the Colosseum is 30 days prior to your visit exactly at the time you wish to visit (CET, so check the time difference). Especially if you look for a morning tour, tickets have to be done as soon as sales open and we are usually busy in a tour with other guests at the same time. We have tours every day, if we have to take care of tickets we stop being tour guides. But for you, it's just  a once-in-a-lifetime nuisance! And with our instructions, you can handle it very well.
If you really have troubles in dealing with the bookings, we will assist as much as we can, but we will apply a fee and we need the full amount to be sent in advance together with the confirmation deposit.
N.B. You find the list of the official websites to take care of the tickets for independent visits here.