Good to know....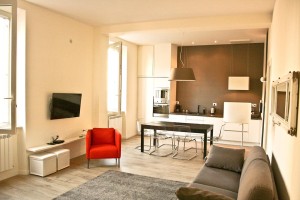 [revised November 2021] 
Apartments are a great solution for families with kids, parties of several people and -in general – when you spend more than a couple of days in town and you really want to experience the local life. This way you can even save a bit (especially if you waive a very central location) or bargain the best value for your money renting a flat (we all live in flats in Rome, forget that wonderful private villa you booked once in Tuscany!) in an historical building overlooking a charming narrow street of the Renaissance district.
There are many good companies specialising in the short-let business, we just recommend the "locally based", as they have the chance to help you out in case of need and they test the apartments on a regular basis. But we also have some friends renting their own properties without intermediation of a company. This option gives you less chances of finding the flat available on the chosen date, but better deals if you are lucky. Here they are:
Go back to "Sleeping in Rome" section.