Good to know....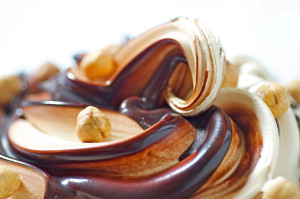 Shall we explain why gelato is good? I don't think so…
Gelato is part of our culture, like pizza and pasta, fashion, soccer, wine … These are not commonplaces, but true statements about everyday life in Rome. In Italy there are more than 35 thousands "gelateria" and Italians eat an average of 75 cups or cones of gelato each year (six kilos!). This implies we know how to judge a good gelato and how to skip tourist traps. Here is our selection divided by areas, but feel free to suggest us new entries !
In any case, do not line for a gelato more than 5 minutes! We have so many gelato shops and no one can be considered " the best in town"… Gelato is a pleasure, if you have to queue too long, part of the pleasure is lost already!
And do not forget our local tradition in Rome, the "grattachecca"!!! It is the best relief for the hot summer days, and if you have to queue for that, well, this is an experience and you'll feel like a real Roman! My favorite is "Sora Maria" , the kiosk along Via Trionfale, near the Vatican, but you have several other opportunities (Piazzale Ponte Milvio, where the summer movida is! Or Piazza del Porto di Ripetta near the Spanish Steps, or "Fonte D'Oro" and "Sora Mirella" near Trastevere and finally, Porta Cavalleggeri just next to St. Peter's square).
And remember… "You can't buy happiness but you can buy ice cream. And that's kind of the same thing!"
PS. Do not forget we offer the Gelato Tasting Tour in the centre (children love to evaluate best gelato while sightseeing!) and we can arrange a "Gelato Making Class" for you! 
To go back to eating options, click here