Good to know....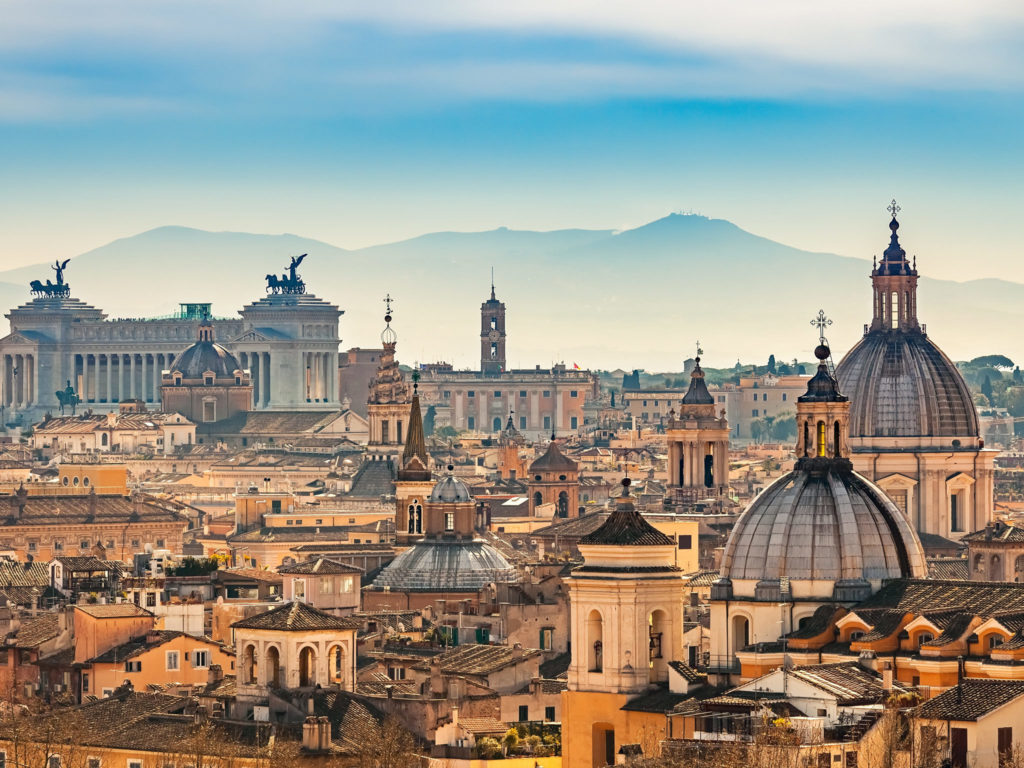 Sometimes what better defines you, is what you are NOT. For instance: we do not lead big groups, we do not put together strangers in the same tour, we do not offer segway tours. And now we do not offer virtual tours.
Nothing against many of my colleagues who are doing it, each one in a slight different way and with their own personality (and I will share some of their virtual tours on our social channels, as some of these colleagues are great partners of A FRIEND IN ROME)
But after a long "meditation" on the subject, consulting friends and experts, I personally decided not to proceed in this direction. And the final decision came from our "origins": always go back to the roots when you feel unstable… our roots are in our name. Let's go through it: A. Friend. In. Rome.
A: one. One person, one guide, one friend. Your guide-slash-friend. We offer a personal relationship, one at the time, no strangers, a significant exchange of views and moments. Virtual tours imply larger parties. So, we prefer to offer a personal chat, a video call if you like, and to keep the relationship personal and unique.
Friend: yes, this is a job for us, because we take it seriously and we have "all the right stuff" to do it. But still we maintain a friendly approach, honest and authentic. Which means that our personal profit moves to the background. And your benefit now is to stay safe and healthy at home and keep dreaming about your future trips, maybe exactly to Rome! As travellers, I see virtual tours as a palliative. A friend waits for you, a friend who can't welcome you now sends pictures, informations, ideas waiting for the time you'll be able to travel
In: not just a preposition here. "In" means a presence, it means a physical location, it means you *have to* be here!
Rome: this is the main ingredient. This city is not just its history and all the stories and symbols we can tell in person or across a screen. Rome is its light, its colours, its flavours and sounds. Rome is the steaming espresso standing at the bar, is the cobblestone making you stumble, the heat of the summer, the smell of the pizza coming out from the wooden oven, the sunset a picture will never convey. The magic of Rome is a live experience and we are not lecturers, but travel companions.
A Friend in Rome only exists when *you are in Rome". Therefore we'll wait for you here and we'll prepare ourselves to be the most welcoming hosts you can ever desire!
In time of Covid-19 and waiting for phase two to start after a long lockdown, we are clearly aware international travel will not start very soon. We will be more than ready to welcome you in Rome as soon as it will be safe and pleasant to move around again, but in the meantime we have to wait and dream.
Ever heard of the "Grand Tour"?  It was a "travel habit" of the bygone days, just reserved to upper classes (and mostly male travellers!), an educational rite of passage before starting the proper adult life, a journey through the main "attractions" of Europe for the sake of curiosity and learning, but especially to touch with hands what have been learnt for years only on books and prints.
In these days we have to go back to this idea of  "tourism" (the modern concept of tourism comes in fact from this ancient European custom) when the learning phase comes first, followed by a long planning phase and finally the journey is a crowning achievement! It might be a good exercise to start traveling with more awareness and appreciation, following our deep interests and enjoying the planning moment a lot more. 
So here is a series of tips to start preparing your trip to Rome (I know you have no idea when this will happen, but you can start planning any moment. And BTW, here is our post about planning which might be interesting to read on the subject):
When you are ready to plan your trip, have a look also at our posts about "the perfect Roman Holiday" and the churches of Rome… they can help you to make a list of priorities.
And now our gift to you (or any of your friends you want to recommend us to): from now until July 2020, we are available for a free planning session by video call (or any other practical means you prefer), with no commitment to book a tour with us. We just like our city and wish to see "her" full of people from all over the word again soon, as it has always been!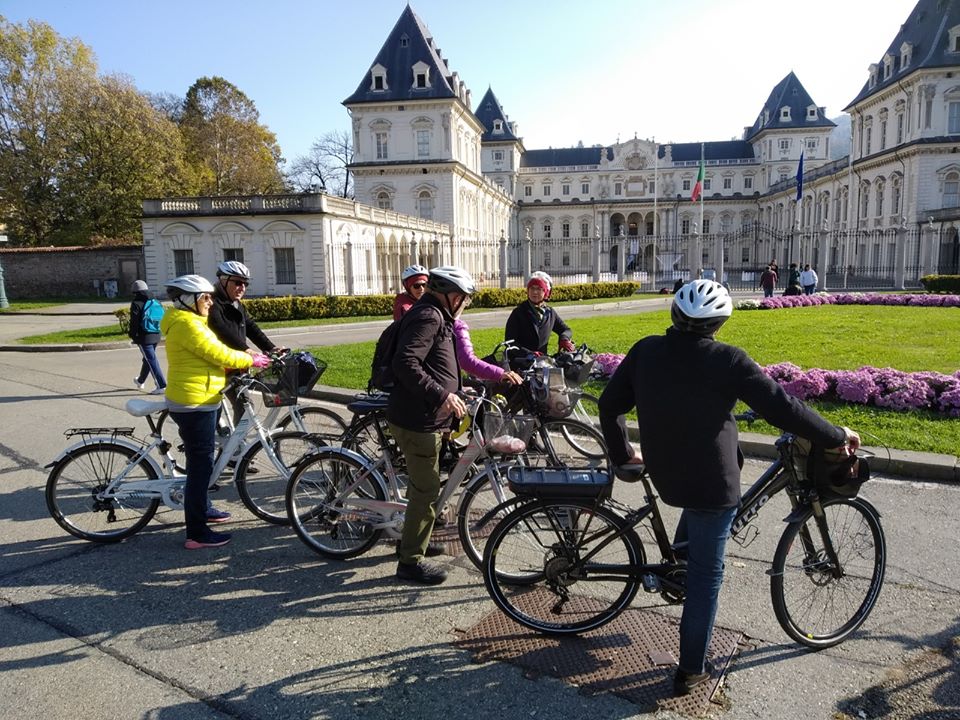 We are in touch with some energetic colleagues across Italy who also offer bike experiences as we do, so here we are pleased to list them and we are sure the number will increase: biking is a great way to discover a new city or country, it is sustainable and slow enough to enjoy details , it allows you to "inhale" the atmosphere of a new place!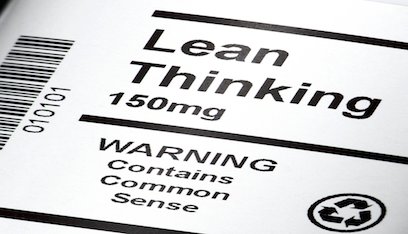 I just finished reading an essay about contracts and negotiations ("Extreme Contracts"). The main reason I read it – honestly – is because it was written by a friend, Jacopo Romei, but I'm always surprised  by the way any source of new knowledge can be applied to any field, including the market of tours. I learnt that the  management model called "Lean Thinking" is one of the most appreciated in recent years, as it  produces excellent results in terms of quality, efficiency and productivity. Lean thinking is a management philosophy which is oriented to maximize the customer value and to minimize any kind of waste. Although derived from manufacturing, Lean Thinking principles have been successfully applied to the service industry, from Healthcare to Tourism (keeping in mind the main features of the  service industry itself are intangibility of services and  production and consumption at the same time).
Lean Thinking is something more than a method for process improvement. It is a philosophy and a mindset aimed to cut waste and simplify processes.  Five steps are the pillars of this philosophy:
Identify value from the standpoint of the end customer
Identify all the steps in the value stream
Make the value-creating steps occur in tight sequence so the product will flow smoothly toward the customer
As flow is introduced, let customers pull value from the next upstream activity
Seek perfection
Well, what has all this to do with us, tour-guides leading tours in an old city like Rome?
In ten years of  providing tours to independent travellers, we built the awareness we are not simply giving you information about a famous church (called St. Peter's basilica) or a groups of ruins (called "the Forum")… We are sharing time with you, your family and friends during your valuable holiday, making your time count and giving you resources to enjoy your spare time in a foreign city in the best possible way. We share contacts and tips, we provide ground information to understand the city, its history and its buildings. And buildings, artworks, urban structures are the reflection of  Ages and historical events. In the best scenario, you might leave Rome with a better understanding on  mankind… on top of some great pictures and a few extra pounds gained over gelato and pizza!
We hope our guests felt this value and their expectations have been fulfilled. It seems so, from their nice words on private messages and public reviews. We can consider step 1 reached, then.
Steps 2, 3 and 4: the way we provide this value is as informal as possible, from an easy and fast communication over emails up to the meeting points (close to the sites when easy to reach and  let you save time and money OR at your place when it's easier and more convenient). We prefer not to use sales portals and automated booking engines (which would seems very "un-lean" ) because we want to get in touch with you prior to our meeting: "choose a standard tour>click a button >insert card details >DONE"   sounds very efficient, but erases all the "relationship value" of the communication prior  to the tour. This is the phase when you tell us this is your long waited trip or your honeymoon, when we learn about your children being fans of Percy Jackson, when husbands ask how they can celebrate their wife's birthday during the trip, when  you express your "devotion" for Italian food and wine and especially when we create *together* your perfect trip, something personal and unique just for your party. When plan is set, we wait for you here in Rome. And then we finally meet you, happy to share few hours or few days of your holiday, leaving space to an unforeseen detour on the program, adapting to your pace and needs, acknowledging  what you like and pointing out more details you might appreciate, sometimes eating with you and talking about our different habits, learning from you and your homeland or previous trip experiences. When you leave, we stay in touch: social media help us and we comment your pictures while you go on with your trip, we receive your nice feedback with great pleasures and  sometimes we welcome you again  some years later and are happy to give you contacts and suggestions for your next Italian destination.
The process is smooth, it's exactly like the correspondence with a friend living in another country, that's what we aim to be, here in Rome, for you. Our name is a sign… you know… "nomen omen", as the Romans used to say. And the lean philosophy preaches that YOU pull this process and value. We do not want to oversell activities and tours, we try to accommodate your needs about timings as much as possible,  we keep the experience private to be really personal, even if we might earn more from "small group tours" as many companies do.
Last steps (5) is about perfection: we know we are far from that, but lean thinking means  targeting for perfection, not exactly reaching it!  We do question ourselves, we share opinions among our team of tour guides  and even with competitors and counterparts in other cities, we ask  feedbacks to our guests, we invest in ourselves with lectures, educational trips, books (OMG how many books we want  to read!!! I wish I had a sabbatical year just to read!), inspections, exhibits… And above all, we are content, but never satisfied and look always for new projects and experiences.
From this read, I reinforced my opinion about the importance of respect, trust and fairness in business:
easy-going  long-term relationships with guests, suppliers and colleagues based on clear communications and simple ground rules, talking directly with the decision makers and abolishing mediations  when they do not add value (which implies reduced costs).
full trust in our team, leaving everybody free to express his/her own potential in his/her own way, listening to any opinion about what we do and how we do it. Maximum effort to deserve the trust of  our guests by being accurate, cheerful and flexible.
Improving services through experience, feedbacks  and even mistakes. Being ready to innovate and invest. Honest fees and clear communication about timings and  extra costs. Easy negotiation which continues until the day of the tour: we don't send long emails with tons of infos and clauses, our agreement is undefined on purpose to leaves everybody the freedom to play it by ear on the day of the tour (you might be tired and longing for a smooth tour, the weather can be too hot or rainy, you might have discovered something more interesting to you than what we  had planned to visit, the Pope might decide to celebrate mass in St Peter's making it off limits …. we need and want to be flexible)
In the end, as Jacopo Romei mentions often in his book, everything can be summed up by the expression "skin in the game" : we are not "selling" a service, we are cooperating to obtain a common result. Having a good time together, creating a fulfilling day is a mutual benefit: you'll have great memories and the desire to come back and  we will feel proud of our job and motivated to create more  great days with other guests to come, in a virtuous circle.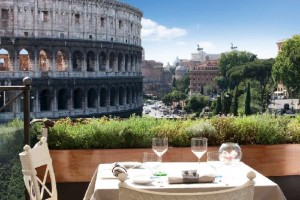 There is such a wide choice of places and options to eat in Rome: street food? A gelato? A fancy restaurant with a view? A traditional trattoria? A wine-bar for fine tastings? Midnight cornetto?)… It's impossible to list them all… We are "out there" everyday and we constantly ask for feedbacks from our guests (and we also do "quality checks" ourselves, ehehehe!), so here you find the links to our blogposts about food and drinks to let you plan your gourmet breaks in Rome!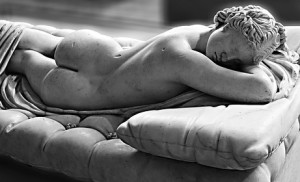 There are thousands of different options for your accommodation in Rome and it is quite impossible to have a full updated list of all the hotels, B&Bs, hostels, religious institutions, campings, apartments… we simply recommend caution in the choice of location, especially if you are visiting Rome for the first time: lodgings' websites are often "deliberately fuzzy" about locations.
We are at your disposal to suggest or assist you in booking your accommodation in Rome and we enclose here a short list of hotels, B&Bs and apartments that we personally know and have "inspected" for you: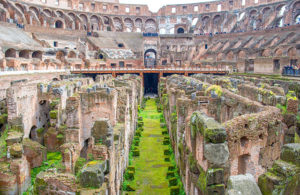 In the last years, the visit of the Colosseum has been enriched of new areas, i.e. the underground layer, the arena, the third tier and the "belvedere". Unfortunately the people interested in this kind of visit are more numerous than the available slots and the way these tickets are put on sale is not exactly "user friendly"!   We have tried in the past to assist our guests in securing these tickets, but every year it gets more difficult and frustrating. We understand the fascination of the dungeons and the attraction of exclusiveness,  but there are few things you should be aware of:
you can see the whole structure of the Colosseum even without this special access, from the ground level or second tier which are open to everybody with a standard ticket. It is mainly a matter of perspective.
right now (2019/2020) a major restoration campaign is going on in the underground areas, therefore this view is not so spectacular as usually is.
private slots are almost impossible to get and even a shared access is becoming more and more hard to buy: few tickets are on sale  and they are only released  once a  trimester.
There are several big companies which invest a lot of time and money (hiring staff only for this selling day and keeping them online and over the phones all day long) to buy the largest amount of tickets they can. They will resell  these tickets at higher price in conjunction with their tours. Of course this practice results into a lack of availability after few hours of the opening of sales. Finding a slot now is as hard as buying a ticket for the U2 concert!!!
Conclusions:
you can decide a standard tour of the Colosseum is enough, you will learn everything about the Colosseum in any case and we can combine the standard visit to an "Underground Rome" tour, including other sites nearby in order to  understand the stratification of Rome.
you can check the official website of the company managing the tickets of the Colosseum here:  www.coopculture.it. And you can try to secure the tickets on your own. They sell the simple access (in this case, if you wish to have a private guide with you, buy a 2 euro reservation with no ticket for your guide as well)  or you can buy the internal guided tour of the Colosseum (approx 75' long). If you are interested in a visit of the Forum/Palatine area (these sites are included in the ticket you buy for the Colosseum)  we can meet you later outside the Colosseum and tour these areas with you.
this internal company (Coopculture) has several guides at disposal, we know some of them, most are archaeologists and well prepared tour guides. It has to be said they reiterate this tour more than once a day and some days in a row. They know their stuff, but sometimes they lose freshness and enthusiasm.
Be informed and chose what's best for you!
A couple of extra notes: 
a little trick if you really want to "be there" even without an explanation, is to check the guided tours in Italian, they usually have more slots available. 
for the arena only we can be more helpful: as licensed guides we get some slots  to enter from there. We buy those tickets for you, but there will be a fee of 5 euro per persone on top of the admission cost.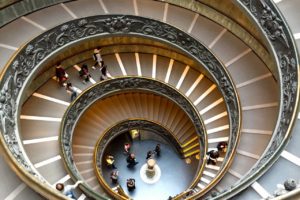 A tour at the Vatican is probably the first line in your "to do list" for a trip to Rome (which is ironical, in fact, as the Vatican is not in Rome, neither in Italy… It's a foreign country! But you know that, right?)
There is a lot to know about Vatican tours, as this site is overwhelming and you need guidance, at least to chose the right tour for you and your traveling companions (especially if they have special needs, like children, seniors or disabled visitors). Some general info:
first of all, you DO NOT necessarily need a guide to skip lines. You can simply book ahead your ticket on the official website of the Vatican Museums, where you can also reserve a group tour or a private tour led by internal guides.
but you DO have to reserve your ticket, always. It's an extra 4 euros on your ticket, but there might be unexpected long lines even in low season and you do not want to spend your holiday queueing.
best of worst days? After 10 years of tour guiding I would say it's totally unpredictable. Generally speaking Tuesday is better than Monday (as on Sundays the museum is closed) and Friday is better than Saturday for the same reason. Wednesday mornings are usually a quiet moment if you are not interested in visiting the basilica of St. Peter's as the latter is closed for the weekly Papal Audience, while Wednesday afternoons are a bad idea, since the audience ends and most of the pilgrims flock inside the museum…. But there might always be exceptions to these rules,  every period has its own events/ceremonies, so the rule is #trustyourguide and we can suggest the best timing for you, according to the circumstances.
best or worst times? Many people ask about the "early entrance" because this is largely advertised. But our reply is always the same: the early entrance is no longer so convenient as there are a lot of group companies buying slots for the  special admissions of 7.30 and 8 a.m. which results in galleries almost as crowded as in the rest of the day, having paid a higher price. We only recommend this early entrance if you need to leave Rome early on the same day (maybe for a cruise). An alternative is the ticket called "breakfast at the Vatican", at least this still is a good option. You are allowed to enter the museum at 7.15 a.m. and have a nice buffet breakfast served in the courtyard of the Pinecone (the ticket is 64 euros instead of 21). We do not recommend this option in the cold months, as breakfast is served in the cafeteria and this is not scenic at all. When you buy this ticket, the guide can meet you inside the museum at 8.00 a.m. (not earlier) and you can start visiting the galleries. Otherwise, if you do not plan to spend a long time in the museum, but just want to hit the "must sees", an entrance at 3.00 or 3.30 p.m. is probably the smarter idea.
night openings: from April to October every Friday the museum opens for the evening tours. We like this option a lot, as it is atmospheric, less crowded, less hot in summer and the price of the ticket is the standard one. The only problem is you cannot visit the basilica of St. Peter's during this tour, only the Papal collections and the Sistine Chapel. We can include an explanation of the basilica in the tour and you can then visit this basilica on own during the following days (recommended times:  before 9 a.m. or  after 5.30 p.m.). You do not need tickets nor a reservation for the basilica, just pass security check from St. Peter's square, our recommended timing is important to avoid long lines.
you cannot see it all: let us know in advance what you really do not want to miss and we'll make sure we cover that or inform you if it is not possible for any reason. For instance, keep in mind the Basilica of St Peter's is a "functioning" church and can be closed to visitors for any liturgical reason, even without pre-notice  (for the funeral of a Cardinal, for example)
short or long tour? Our basic tour at the Vatican lasts approx 2,5 hr. This is enough to see the main masterpieces, Sistine Chapel and St. Peter's basilica. This is recommended with children and teens. The Vatican tour is tiring for everybody, so do not expect your children to have a longer attention span than this. If you are all adults and  fit (or, on the other side, if you need resting time during the tour) we can plan a longer tour from 3,5 hr onwards. Book this option if you are deeply interested in artistic and religious subjects, if you wish to include the Painting Gallery or the Egyptian Section or the Chambers of Raphael. If you are a party of 10 or more, you need the long tour.
Kids tour: we can arrange kids tours at the Vatican. These tours are led by guides with a special attitude and preparation with children and  are only focused on the Sistine Chapel and the basilica of St. Peter's. We lighten the tour with little games, quizzes, questions. Remember that, if you book this tour, the attention of the guides will be mostly on your kids, they can surely answer adults questions as well, but they will always give priority to the little ones. A good way to prepare your children to the Vatican tour is booking our fresco lab before: they learn about the art technique and can appreciate the Sistine Chapel much better.
If you have any special interest (history of the Church, Renaissance art, Raphael and Michelangelo…) let us know and we can prepare a special tour for you from this angle.
The Vatican Gardens: are really interesting, but cannot be visited in a standard tour, only a limited number of visitors per day can drive across them onboard of a "safari minibus" which allows guests to enjoy the landscape and take pictures. This bus tour lasts approx 1 hr and it is an occasion to see the most significant buildings of the Vatican City State. It costs 36 euros per person including audioguide in your language on the bus and the Vatican Museum ticket (with  skip the line reservation included). It can be a perfect introduction to your Vatican tour and we can meet you inside the museum, at the drop-off station. If you wish to book this tour, follow this link and if you want to combine it with a private tour with us in the museum, please get in touch with us first and we can agree the best timing together. Not available for kids under the age of 6.
The Vatican undergrounds: there are two underground sites in the Vatican City. The most famous is the so called "excavations" (offered by the Vatican "ufficio scavi") i.e. where the tomb of St. Peter's is located and you find all infos  and the form to reserve this tour here. Important to know is that you need to book well in advance (6 months ahead are recommended), children under the age of 15 are not allowed and the visit is not available on Sundays and religious holidays. Not expensive at all, 13 euros per person.  Much easier is the access to the necropolis of the Via Triumphalis discovered in 2003 during the construction of the new parking lot of Santa Rosa in the Vatican City State. This tour is led by internal Vatican guides only (approx 90′) and the ticket also enables the visitors to continue, on their own, a tour of the Vatican Museums and Sistine Chapel. We can meet you inside the museums for your private tour. You can book  this visit here and if you want to combine it with a private tour with us in the museum, please get in touch with us first and we can agree the best timing together.
radio headsets  are mandatory if a group is larger than 9 people in the museums, sometimes we can recommend radios even with smaller groups as the museums can be crowded and it might be difficult to hear your guide. In St. Peter's basilica they require this device when you are more than 5 people. There is no exception, so allocate an extra 3 euro per person in these occasions.
pass for St. Peter's basilica: since July 2019 a 1,5 euro per person (not for children under the age of 6) is due to get straight from Sistine chapel into St. Peter's basilica and skipping line for the security check of the basilica itself. only with a guided tour you can use this "shortcut" and will give you instruction to pay this fee in advance by card.
Seeing the Pope: some agencies sell tours for this request, we find it a robbery as you can book and go on own and the Vatican doesn't require any money for this "ticket": they only ask for a reservation for audiences and masses with the  Pope. You find the calendar and infos here. For the Papal blessing on Sundays at noon in St. Peter's square no reservation is needed. Just go there. It lasts usually 15 minutes.
If you have any other query about the Vatican, let us know and we will be happy to make researches and improve this post for everybody's benefit!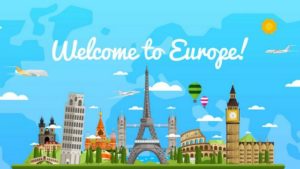 As you can imagine, we like travelling and we meet a lot of travellers here in Rome. Most of them had tours across Europe in the past and can share good contacts.  In order  to save  the best references for your  future trips, we are creating a list here below. We wait for your recommendation: do not hesitate and send  us your great tips!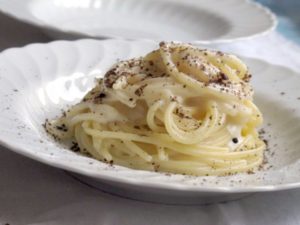 We are sure one of the reasons to plan a trip to Italy is food, and we agree: it's a damn good reason!
Food is an important "ingredient" in a lifestyle and indulging in a good meal or in a new taste will be a long-lasting memory of your holiday. Italian  cuisine is one of the most popular in the world, but few visitors know that every area of Italy has its own traditions and recipes,  creating a great regional diversity. This is a list of local specialities you have to try in Rome:
pasta: cacio e pepe (cheese and pepper), carbonara (egg, bacon, cheese and pepper), amatriciana (tomato sauce and bacon), gricia (cheese, pepper and bacon), arrabbiata (literally "angry", with spicy tomato sauce),  with Roman broccoli during the winter months
pasta e fagioli: pasta and beans soup enriched with pork fat and skin (cotiche)
gnocchi alla Romana: semolina baked in the oven with butter and cheese
the offal, known as "the fifth quarter", i.e. the innards and least expensive parts of beef and lamb or mutton. From tripes to tails, there is a long list of recipes to try, for the very brave! An easier combination could be the pasta with pajata sauce (small intestine of an unweaned calf cooked with tomato sauce)
saltimbocca (literally "leap-in-the-mouth"): veal escalopes cooked with a slice of ham and sage
abbacchio: roasted new-born lamb, usually served with potatoes. And also lamb chops i.e. abbacchio a scottadito ("burning your finger")
porchetta: slow-roasted pork stuffed with aromatic herbs and served cold, usually with the local bread from Genzano
fried mix: fillets of baccalà (salt cod),  courgette flowers stuffed with mozzarella and anchovies, both fried in a light batter. And of course supplì, fried rice balls stuffed with mozzarella.
artichokes Jewish style (carciofi alla giudia) deep fried in olive oil or Roman style (alla romana) i.e. stewed
pizza:  of course, we have great pizza here, Roman style which means paper-thin and crunchy. Also pizza bianca, white pizza just dressed with olive oil and salt, a plain appetiser or a perfect base for a "sandwich" with mortadella or figs and cured ham.
pastries: the traditional maritozzo (a soft roll filled with whipped cream), bignè di San Giuseppe (fried choux buns filled with cream, on sale during the month of  March when we celebrate Father's Day), crostata di  ricotta e visciole (sour cherry and ricotta tart)
grattachecca: only in the hot summer days you can find this refreshing dessert invented in the late XIX century and still served in these kiosks next to the river Tiber. It is  a cup of "grated ice" dressed with syrups, fruit juices and fruit salad
Go back to  "Eating in Rome" section