Good to know....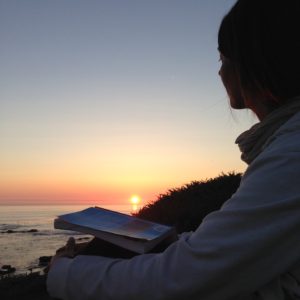 My first trip alone was in far 1996, to Paris! It was the first summer I had a salary  and few days of annual leave. I  immediately understood my "holiday time" was precious  and I had to plan the trip well.
Now I've just returned from a a wonderful trip to Bali, where I had time to think (and take some notes) about my philosophy on  vacationing. The result is the next three blog posts, this one being number 1 i.e. what I learnt in more than 20 years of holidays:
a holiday is a "resting time": if you leave in a rush, you are boycotting this from the very beginning. I always grant myself some time (at least one  full day, but two, even three, would be better) before the departure to slow down, transform  the packing moment in a fun activity, leave my stuff and house in order because I like getting back to a tidy welcoming home, dedicate some hours to my wellbeing. I also like to go to the airport or station well in advance, and start being mentally on holiday
the same applies when I'm back: I do not go back to my routine and to work the following day, but I always keep one or two days to restart slowly. This rule I gave myself implies  sometime a shorter holiday but I 'd rather have a 10-day-holiday and ease up  instead of two full weeks out (of course this rule doesn't apply to short breaks). When I'm back, I spend time organising my pictures, assembling what I wrote during the trip, finishing the book I have travelled with and assimilating the experience
jet lag: as soon as I embark on a plane, I immediately set up my clock to the local time of my destination and adjust as much as possible my eating and sleeping time. It usually works very well (plane companies do not help, they serve food when is comfortable to them, therefore bring your own sandwich or snack to respect your timing)
accommodation: I try to select an apartment, B&B or hotel with great location (always a priority) and following the local style (furniture, size of the rooms, amenities….). If  everybody in Rome live in apartments I would not look for a private villa with pool… It is also important that the staff is local to have a chance to chat a bit with them during the stay. This way also the time spent resting in our room/hotel is part of the travelling experience.
eating: it is always considered important to "eat local" and try specialities. But it is also true that food is an intimate activity and we miss "our food" soon. I do not blame myself anymore if I end up looking for a tex-mex or a fast food or even a pizza (one of my first rules was "never eat pizza outside of Rome or Naples"!!!). But I'm aware the gastronomy of a foreign country is usually much more articulated than what I get to eat in some centrally located restaurants.  I had an awful soup with mysterious ingredients once in ChinaTown in NYC, I didn't like it, but I remember that meal as a true experience much more than several steaks and french fries I had in fancy bistrot-style restaurants of the City.
eating part II: I learnt a good way to know more about local food is to attend a cooking class agreeing to prepare a "real" local menu and not what tourists usually like. You can ask  your host to prepare his/her own meal together, what *they* like having for lunch. And my goal in a cooking class is not to learn something I could replicate back home, but to enter a kitchen and see the cooking techniques, the tools which are used, the general approach to food: that's why I prefer cooking classes held by non-professional chefs, but just local people who like cooking.
drinking: what I mean by this subject is "relaxing". Where do local people go to have a drink and chill out? I ask my host, the hotel receptionist or the tour guide where they would go…  sometimes you  end up in a far attraction-less neighbourhood, well, that's exactly the point.
moving around: every part of the world has different options which are more or less  suitable due to safety, distances and local habits. I am glad when the best way to explore is a bike and  I tolerate a car stuck in the traffic when the connections by  train+buses would be a nightmare carrying luggage. My rule here is to embrace the local means of transportation as much as possible with a net preference to a scooter: when you get on 2 wheels and zigzag in the traffic, you really feel like you belong there, you can easily cover distances which would be outrageous on foot  and get a great sense of orientation in the city. I am grateful I grew up in Rome on two wheels, as it is very unusual the traffic conditions can be worse, and I always feel able and happy to "jump into the jam"
And then it comes to "what you really do on holiday apart from getting there, sleeping, eating, drinking and moving around" ?  Of course the answer is "a GUIDED tour" !!! But not always… and even there…. I learnt some lessons. Follow me here!