Good to know....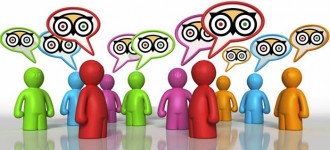 Every traveller on planet Earth knows about TripAdvisor  and how their ranking system works: quality, quantity and "freshness" of the reviews let a business grow its popularity. We  know that too, and we came to terms with the fact we will never compete with the companies who are in Top 20 about "things to do" in Rome. But maybe this is not a flaw! Let's see why:
we only offer private tours, which means we cannot have a very large number of guests in a given day. Companies offering group tours can be rated ten or more times on the same tour. But we love the precious relationships that can only be created in a private customised tour. 
we are not a big company with a large team of tour guides and a rich calendar of tours per day. Again this implies less reviews. But when you book a tour with A Friend in Rome you are exchanging mails directly with a tour guide who might be your own guide when you finally land here. And if I'm not available, you will be guided by a colleague I personally know, rich in great feedbacks and in my personal trust. In fact they are my friends and they are informed  about you and your family before the tour takes place. To sum up, you will not be just a name and a number in a list, but a guest we are waiting for!
We do not bother you for a review with scheduled emails and insistence. We  send you our link once, that's it. Some of our happy guests are not familiar with TripAdvisor reviews, maybe they read them but never wrote one and we do not expect them to open an account just to rate our tour. Most of our guests contact us after being recommended by friends and relatives. Companies who get most of their customers through TripAdvisor generally get more reviews because clients are used to the system. On the other side they do not enjoy the pleasure of getting updates on previous guests by their family members or by the same friends coming back again! 
We never  NEVER paid for one review, never! Neither we asked mom, dad, cousins and old schoolmates to invent a review for us. All our reviews are real feedbacks and we are very proud of them all!
PS. update on December 2019 – nowadays TripAdvisor simply is one of many OTA (online travel agency), ranking still exists, but companies are listed according to their commercial agreement with TripAdvisor, giving more visibility to the companies  who offer more tours and better selling opportunities to the platform. We are still listed because we consider it a good public way to collect our reviews. But we will not sell our tours here for the reasons explained in this other post.