Good to know....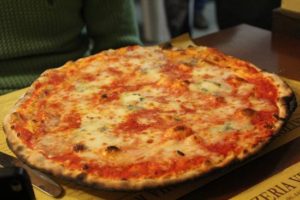 [revised December 2021]
When in Rome….. eat at least a pizza a week!
And if you want to keep up with the locals, remember to order fritti as a starter – from supplì (the roman rice ball hors d'oeuvre) to fillets of baccalà (salt cod) to fiori di zucca (zucchini flowers stuffed with an anchovy and mozzarella). Here is a non-exhaustive list of my favorite pizza places:
Any great discovery you wish to add? Let us know by mail to info@afriendinrome.it . And if you wish to learn the difference between Roman pizza and Neapolitan pizza, watch this video!
To go back to the eating options, click here.