Good to know....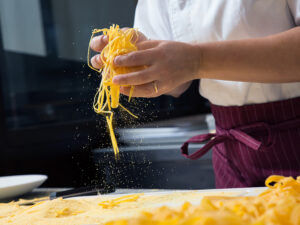 [revised August 2022]
"Unsurprisingly, she knows all the best places to eat in Rome, including a gelateria that serves a frozen rice pudding (and if they don't serve this kind of thing in heaven, then I really don't want to go there.) She took me out to lunch the other day, and what we ate included not only lamb and truffles and carpaccio rolled around hazelnut mousse but an exotic little serving of pickled lampascione, which is –as everyone knows—the bulb of the wild hyacinth."
Just one quote from the novel "Eat, Pray, Love" by Elizabeth Gilbert. The first part of the book – which is "Eat"! – is all set in Rome and the main character goes to Italy to, one, learn the beautiful language and two, eat to her heart's desires.
Once you are here you'll understand you can never (never!) starve in Rome, there is always a place around the corner serving food. Of course, not all restaurants are alike, not every trattoria is unforgettable and prices aren't always as reasonable as we'd hope for. However, there are lots of choices and sometimes picking one place from such an embarassement of options is hard. Lately there are plenty of updated websites, blogs and forums to help you out. But if you do not have time to surf the web, we have here a little list of places we like, just for a last minute reference:
To go back to the general "menu" for eating experiences, click here