Good to know....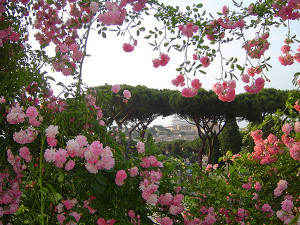 Maybe you've never heard about it, but since many years there is a special contest which takes place here during springtime, it is the Rome Prix for roses!
On the slope of the romantic Aventino, a municipal Rose Garden  is located.
Every year approximately 100 varieties of roses from all over the world are on show and the most beautiful is awarded. The garden is open for free every day from April to June (exact opening and closing day depending on weather conditions and blossom season) and everybody can enjoy the perfumes and amazing colours of the queens of  flowers. This might be a nice break while touring the Aventino hills, one of our favorite areas in Rome!