Good to know....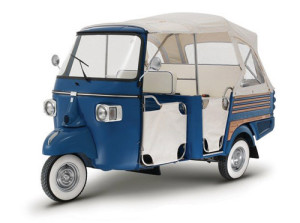 What's a "calessino"? The Piaggio commercial states: "the folding top and the four seats make the calessino ideal for a leisurely drive, perhaps with a picnic hamper in the back".
Yes, why not? All the tours we can offer you by bike, by Vespa or on foot can be much more relaxing with a driver and a calessino at your disposal, don't you agree?
Have a look at this  video: this is not in Rome of course, but it conveys the idea. And you can prepare the next video, all in Rome!