Time out to reflect
This is the description of the category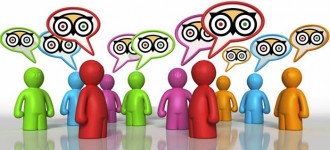 Every traveller on planet Earth knows about TripAdvisor  and how their ranking system works: quality, quantity and "freshness" of the reviews let a business grow its popularity. We  know that too, and we came to terms with the fact we will never compete with the companies who are in Top 20 about "things to do" in Rome. But maybe this is not a flaw! Let's see why:
we only offer private tours, which means we cannot have a very large number of guests in a given day. Companies offering group tours can be rated ten or more times on the same tour. But we love the precious relationships that can be created  only in a private customised tour. 
we are not a big company with a large team of tour guides and a rich calendar of tours per day. Again this implies less reviews. But when you book a tour with A Friend in Rome you are exchanging mails directly with a tour guide who might be your own guide when you finally land here. And if I'm not available, you will be guided by a colleague I personally know, I received great feedbacks about and I trust completely. In fact they are my friends and they are informed  about you and your family before the tour takes place. To sum up, you will not be just a name and a number in a list, but a guest we are waiting for!
We do not bother you for a review with scheduled emails and insistence. We  send you our link once, that's it. Some of our happy guests are not familiar with TripAdvisor reviews,maybe they read them but never wrote one and we do not expect them to open an account just to rate our tour. Most of our guests contact us after being recommended by friends and relatives. Companies who get most of their customers through Tripadvisor generally get more reviews because clients are used to the system. On the other side they do not enjoy the pleasure of getting updates on previous guests by their family members or by the same friends coming back again! 
We never  NEVER paid for one review, never! Neither we asked mom, dad, cousins and old schoolmates to invent a review for us. All our reviews are real feedbacks and we are very proud of them all!
Last but not least: some companies reply to all the reviews. Sometimes they let us feel at fault, maybe they also have a person in charge of this task… we surely admire them. But, when I thought about this point, I understood that the relationship created during our correspondence and tours surely exists, but not in public. It happens through private mails, pictures exchanged, little gifts given, Christmas cards sent, jokes and comments on social networks, and second trips…. We do not have a "Social Media Office"… we are just ourselves, tour guides, INSIDE social media or a review platform.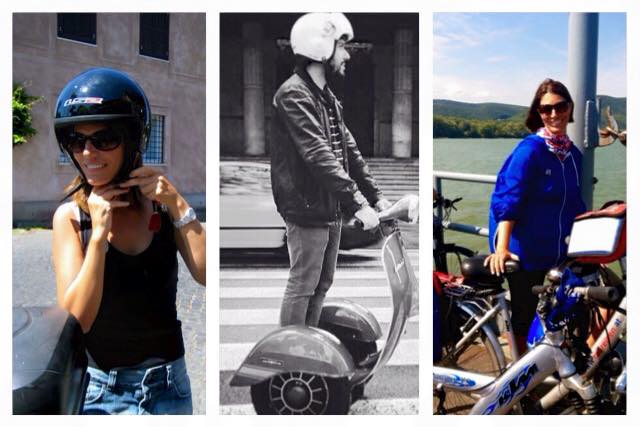 We decided to offer you authentic local experiences  only and you will never see a Roman on a Segway in Rome! We offer bike and scooter tours as we regularly go on bikes and scooters ourselves.
Moreover in Rome there are steps, holes, cobbled stones and crazy traffic jams, therefore a Segway can be hard to ride and dangerous. When in Rome, do as the Romans do !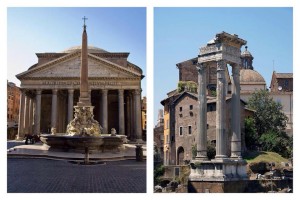 On Tripadvisor for each city you have a list of "attractions" (988 in Rome, for instance). We are now used to those "lists of things to do ", but I recently realised (while travelling to a foreign city) that when it comes to a CITY this approach has no meaning. Is the Pantheon more "important" or  "interesting" than (for example) the three columns of Apollo Sosiano's temple? They have exactly the same value as witnesses of the past, witnesses of an ended era which is still reflected every single day in our life, in our way of thinking, in our paths.
When you visit a city like Rome, so rich in history and transformations, you cannot understand it just by exploring single elements, without walking or biking/riding/driving yourself…. at least you have to be well focused when you are driven from one place to another and look well what is there in between two "attractions", and ask many questions and put everything on a timeline in your mind…. That's the only way to appreciate a city like Rome, always putting in relationship "before" and "after", always wondering WHY that road has that name and is bending like that and the wall is painted in that colour….
Living and working as a tour guide in a city like Rome, I decided several years ago that the only way to really enjoy it would have been in small or private parties, with a guide at your disposal maximising your (always too) short time and moving around: no big groups, no set itineraries with long transfers from one side to another of the city, no "attractions" just as a background for a good picture. A city is not a "theme park" where each element is a "line to skip – picture to take – tick on a must-see list…."
A city is a place to live and you need a mentor to understand it once you get here: only after a first introduction, a short orientation, you can decide to wander on your own, enter churches, museums, galleries, shops, just sit at a café in a piazza, eat local specialities, go to the beach or to the mountains around, spend a night at a concert… Best tip:travel slow, with a local… and come back!
P.S. Do not forget to travel in a sustainable way
Spring is definitely a great season to visit Rome, it might be crowded, but if you follow our off-the-beaten-track tips, you'll enjoy Rome a lot!
In fact we always recommend to visit Rome at least twice!
The first time is meant to  get acquainted, visit the must-sees and taste a bit of this Eternal City. For this kind of trip the winter months are the best, as you can explore the Vatican Museums, the Colosseum, the Forum, the Pantheon without a thousand people around you and maybe you can even find a good spot to throw the coin into the Trevi fountain without queueing to take that iconic picture.
Once the ritual of the coin has been accomplished, you can be sure you'll be in Rome again!!!
That 's when Spring is a great season! Leave the crowds to the main attractions you already know (you will catch up at night with the charming ruins of the Forum and the familiar arches of your "old friend", the Colosseum…) and start exploring the city where the Romans still live, work,  eat, drink, love and enjoy life!
"It's no longer automatic that a vacation with the kids means a week in Waikiki or four days at Disney. Increasingly, parents are figuring out how to bring the family along on trips to explore the world in all its complex glory"… this is  the incipit of  an article from Conde Nast Traveller published in March 2006.
We encourage you to plan a trip in Rome with your family and we'll help you through some blog posts and special tours and tips ready for your children !
Here some interesting  passages of the article:
Families that feel at home abroad raise children to have a global outlook.
A bored child is never a fun traveling companion. So from a purely selfish point of view, you want to make sure you have an endless supply of age-appropriate tricks up your sleeve (or more likely in your bag or their backpacks) to keep the dreaded boredom at bay.
In the end, children are not very different from the rest of us. They appreciate lovely food and beautiful hotels, they prefer not to be bored, and they like to be treated as reasonable human beings.
When you travel with your kids, you have the added delight of introducing them to all the places you love and watching as they, too, enjoy the ride.
Kids just wanna have fun. Ever notice that when a child is having fun, he/she doesn't get cold or hungry or tired? The moment the fun stops, the whining starts. Forget the goal-oriented adult approach.
The trick is to figure out not just where and when to go but also how to travel and what age the children should be. (…) make sure the destination and the activity are appropriate for your child's character and interests.
Street markets and grocery stores are good places to introduce kids to local culture, to find out what people eat, wear, make. When we hire a guide, we make it a habit to ask friendly questions about his or her family (…) Navigating a foreign subway system, eating at a restaurant where you can't read the menu, and calculating a strange currency all constitute adventures for kids, especially if you get them involved.
And finally…our favorite statement: "It goes without saying that travel feeds a child's curiosity and contributes to good citizenship by encouraging human contact and tolerance of cultural differences."
I found this article about tour guides interesting: our job is wonderful, but not so easy as it might seem!
From the list of 10 major qualities you can read in the article, we expecially believe in interaction and flexibility…a tour guide is not a teacher, but is someone who helps you to understand and appreciate the city, the site, the museum you are visiting… YOU are the leading actor, not the tour guide!
On top of that, the tour guide is a "local", he (or she) is someone living in the city you are visiting, maybe he (or she) was born there and has experienced this place since his (or her) childhood, therefore is able to tell you how the city changed and "where it is going"…
The tour guide is a "sieve", someone screening for you everything which might be interesting  in town, from the main attractions to the temporary exhibits, from ice cream shops to the good music festivals: commercials always show the best side of everything, but we have tried everything for you and we can tell what is worth its reputation and why.
Trust us… a local nice tour guide can add a lot to your travel experience!